I'm loving my new cornhusk wreath! It is so simple and beautiful!! Thanks to….A Work of Heart!

They made this Cornhusk Fall Door Wreath  by hand-tying natural corn husks onto a 12" wire
base fastened to a wooden floral ring. They lightly spattered it with autumn colors of brown,
orange and green acrylic paint.
Isn't it purdy!!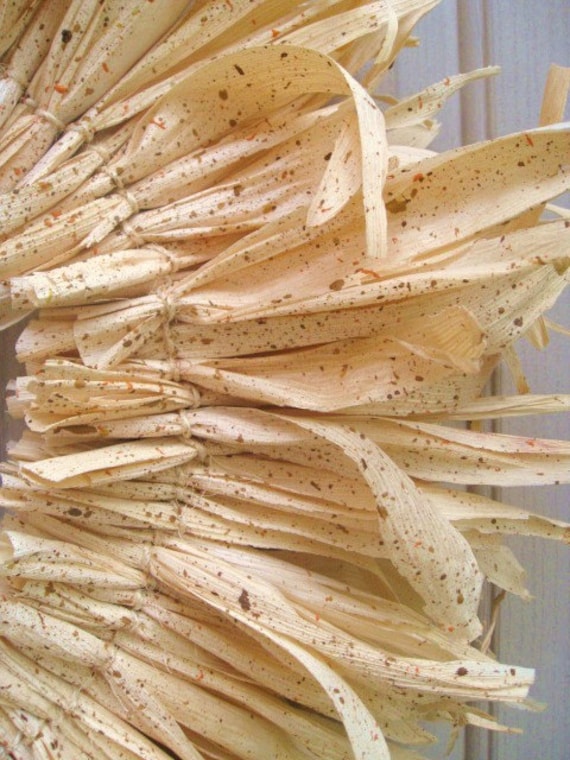 It came in the mail yesterday and it's sooo cute!  GOOD news!!
A Work of Heart is offering a special discount coupon code for Bargain Hoot friends for 15% off
good through Sunday 9/25/11.
Use Etsy coupon code: HOOT0911
Check out this other one they just put up in their shop!!
You could snag it with the 15 percent off and save $$
Don't forget to sign up for the Indian Corn garland give-away that ends tonight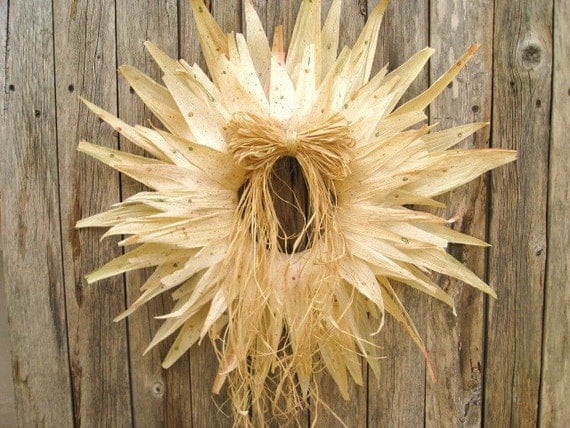 I'm going to have to try and make this…. or I'll go broke buying wreaths from them!!