I've been kind of busy with some last minute Christmas ideas and wanted to share a few downloads with you.  I decided to go outside and take some close-up photos of our birch trees…  I wonder if the neighbors think I'm strange lol.  The idea works well  with the natural…. use what we have idea for Christmas decor…. Plus, the result beautifies our packages and only cost just a little paper and ink 🙂
I hope you enjoy….  have a Merry Christmas everybody!!
Click  Birch Tree if you are interested in using the photo…there are endless possibilities!! Click Here for another crazy photo of our Birch Tree 2 ……
Below are a few examples of what's been happening in Bargain Hoot's gift wrap dept…..
I cut and taped the photos together to make a belly band for the package.
I wrapped a few candles…
Plus, cut out a few ornaments and gift tags…
We're in the home stretch….Just a few more things to buy, a little baking, and some birdseed ornament favors to make!!!  For more Christmas decor around our home click here.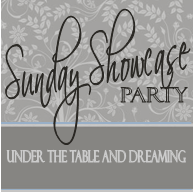 Linking to: Between Naps on the Porch